Helping Patients Achieve Optimal Oral Health for Over 20 Years
24-Hour Emergency Appointments Available
Whether you experience sharp, sudden pain or suffer dental trauma, our team is here for you. We always have a doctor on call to provide timely treatment for patients with time-sensitive dental needs.
Welcome to Redlands Family Dentistry
We'll Make You Feel Right at Home
Converted from an older house, our office in Redlands, CA, boasts a warm, historic charm that puts patients at ease the moment they arrive at our property. Our practice is adorned with homey touches, including a fish tank, fireplace, coffee machine, and cookies baked daily that permeate the office with a wonderful smell. Additionally, we have plasma televisions, and patients can enjoy Apple TV in our treatment rooms.
At our dental facility, you won't feel like you're just another patient in a cold, clinical environment; you'll be welcomed into the Redlands family.
A State-of-the-Art Dental Facility
Staffed By Compassionate Professionals
Maintaining your oral health is about so much more than achieving a nice smile or whiter teeth; it has a profound impact on your long-term dental goals, overall bodily wellness, and of course, your self-image.
Our dentists understand the importance of effective dentistry and leave no stone unturned when it comes to giving the community of Redlands — and beyond — an unparalleled caliber of care.
Our dentists utilize the latest technology and leverage our extensive background to offer world-class cosmetic, general, and restorative dentistry. With us, you'll be set on a path that helps you lead a healthier, happier life.
To make our patients feel part of our family, our team is dedicated to creating a high-quality dental experience in a tranquil environment. We aim to build long-lasting relationships with each patient who graces our doorstep.
Why Redlands Chooses Our Family Dentistry Practice
Advanced Technology
Our office is outfitted with an array of sophisticated diagnostic and treatment tools that make your treatment as effective and comfortable as possible. Some of our technologies include the CEREC® system that lets us provide same-day crowns and bridges, cutting-edge CBCT scanners for advanced treatment planning, and an in-house laboratory to fabricate all sorts of custom restorations for our patients.
Comprehensive Service

Whether you're looking for a straighter, more brilliant smile you feel confident in or a customized solution to address tooth damage or decay, our practice can serve as the one-stop dentist's office for you and your family. We offer a wide variety of treatments designed to restore brilliance to your smile and promote your health for years to come.
Patient-Centered Care
While we take pride in using innovative technology to give you the best that modern dentistry has to offer, we never lose sight of what's most important: our patients and their goals. From day one, your dentist will take the time to get to know you and your unique needs. At Redlands Family Dentistry, we work with you to develop a treatment plan that fits your budget and accounts for your precious time.
Stay on Top of Dental Wellness
With Our Experienced Dentists in Redland, CA
Whether you are looking for an experienced dentist to perform a complex restorative procedure or are simply on the lookout for a new dental care provider for you and your family, know that our dentistry practice is ready and able to meet your needs. For more information about our office in Redlands or any of our offerings, we invite you to reach out by giving us a call or sending us a message today.
Hear What Our Patients Have to Say
About Our Redlands Practice
Dr hoffer, Dr stilson are great dentists. Staff are wonderful, friendly and professional.
View on Google
Best dentist, staff, and equipment in the IE...wouldn't think about going elsewhere as long as he's around...first class all the way!!!
View on Google
Meet Frederick "Tres" Hoffer, D.D.S.
Our Redlands Dentist
Having purchased Redlands Family Dentistry in 1999 and relocating to our existing location just two years later, Dr. Hoffer — known as "Tres" — takes tremendous pride in serving the communities of Redlands, Highland, and Loma Linda with exceptional, compassionate dental care.
In addition to his clinical expertise resulting from treating patients just like you for over two decades, he thrives off of the incredible interpersonal value that his field provides.
When you turn to Redlands Family Dentistry, you're partnering with a health professional — and a dedicated team — that puts your comfort at the forefront of everything we do.
Professional Affiliations
Featured Procedures
Offered at Our Dentistry Practice
Are blemishes or imperfections related to your teeth holding your smile back? We've got you covered. Our dentists offer a host of cosmetic treatments — including clear aligners, porcelain veneers, teeth whitening, and more — that transform your appearance and make you feel as confident as ever in your smile.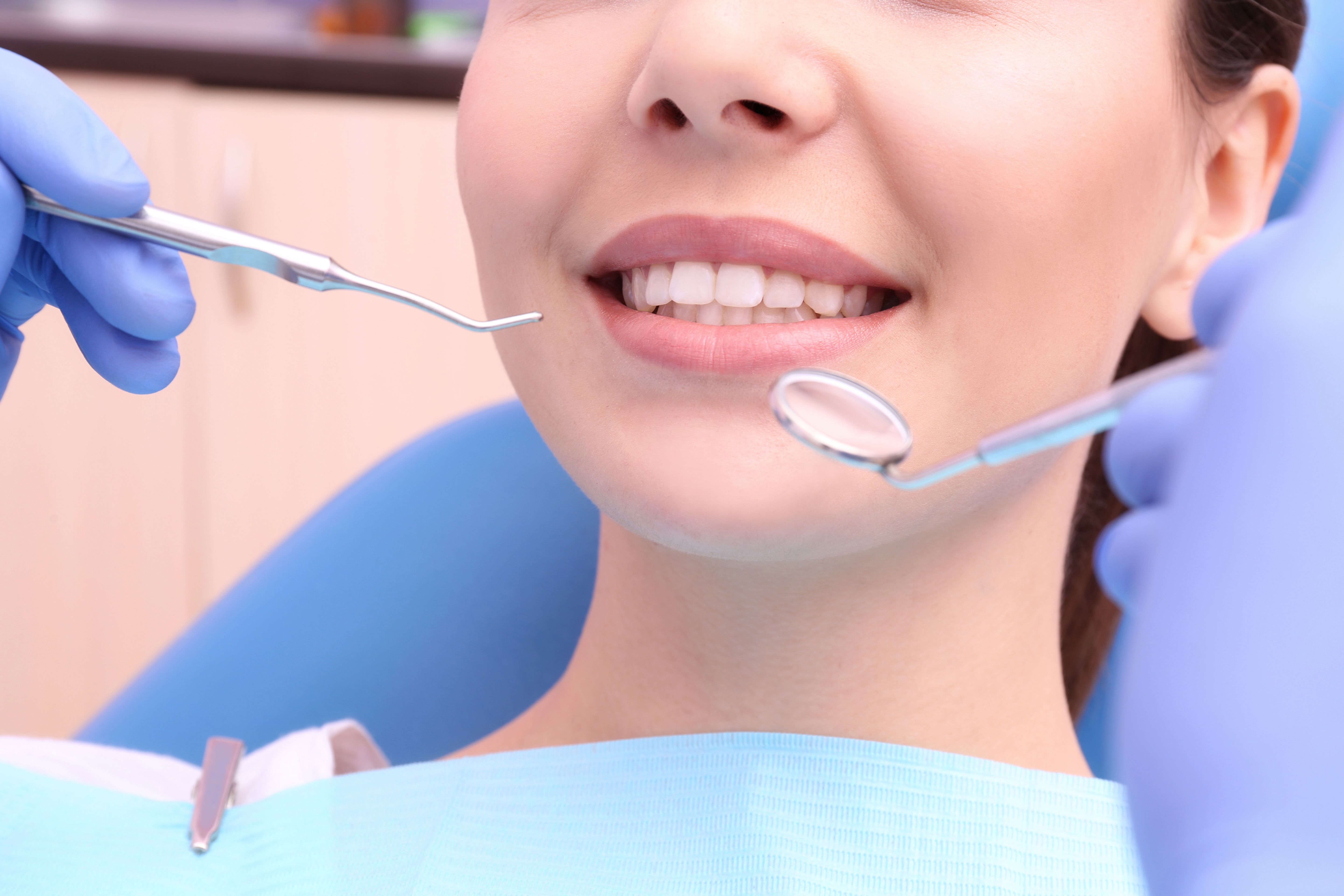 We emphasize preventive care, a philosophy spearheaded by our comprehensive general dentistry solutions. From routine exams and deep cleanings to root canal therapy and even sleep apnea treatment, we're prepared to improve the health of your teeth and gums. In fact, general dentistry can even work wonders for your quality of life.
If you have a missing or damaged tooth and need a long-lasting solution that protects the integrity of your teeth and gums, our restorative dentistry treatments can come to the rescue. We offer high-quality dental restorations — such as bridges, crowns, and dentures — that can even be supported by surgically-placed implants.
Full List of Treatment Options
Offered at Our Redlands, CA, Location
Along with our two general dentists, our practice has an endodontist and orthodontist on staff. Together, we can provide comprehensive treatment options that bolster the strength, function, and appearance of your teeth. Our full list of offerings includes:
Orthodontics
Sports Mouthguards
Fillings
Dental Bonding
Paying for Treatment
at Our Redlands Office
We believe quality dental care should be accessible, which is why we make working with us for your treatment as affordable as possible. Our practice accepts most dental PPO and Indemnity insurance plans. Additionally, we accept financing through CareCredit®, a third-party lender that lets you pay for your treatment in monthly installments with little to no interest.
For more information about getting the dentistry you need at a price point that works best for you, our staff is here to answer any questions.
More High Praise
for Our Redlands Practice
I chose Dr. Hoffer as my dentist because he does not just do clinically acceptable dentistry, he does exceptional dentistry. He does not just provide a service to his patients, he cares for his patients like family. He loves technology, and uses it to provide state-of-the-art dentistry.
View on Google
I have always had a great experience at Redlands Family Dentistry. They are competent, kind and accommodating.
View on Google